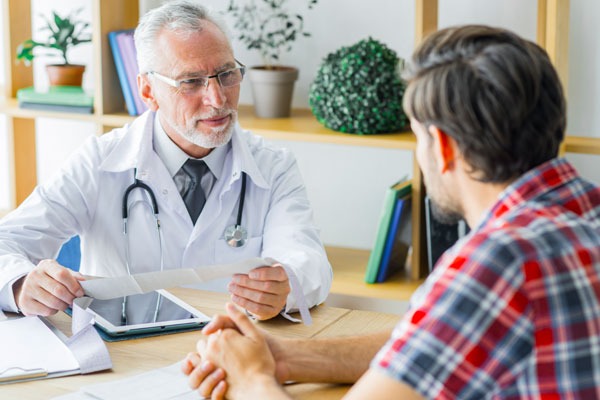 The offices of Healing Touch Diagnostics offers comprehensive non-invasive and invasive diagnostic cardiovascular services for our patients. This includes consultation with one of our cardiologists as well as an ongoing evaluation and management of cardiovascular problems. We believe that prevention of heart disease offers the best outcome, and we offer services designed to promote primary and secondary prevention of cardiovascular disease. There are an increasing number and type of cardiology tests used to help stratify patients thought to be at risk for symptomatic coronary artery disease (CAD), specifically for short-term complications such as myocardial infarction(MI). Different types of cardiology tests like electrocardiogram (ECG or EKG), an exercise test, or stress test, echocardiogram.
Heart is an integral organ of a body. Our day-to-day habits make an impact on our heart's condition. Better habits make our hearts stronger whereas an unhealthy lifestyle makes it a weak performer. As we grow older & older, we have to work better towards our heart.
Time-to-time check-up is also one of the good habits towards a better life. The check-up of heart and heart related issues comes under Cardiac Consultations. At Healing Touch Diagnostics, we offer you cardiac consultations in depth.
Cardiac consultations involve two stages namely, initial cardiology consultation & subsequent cardiology consultation. These consultations not only play an important role in the diagnosis and treatment of a heart condition, but also play a crucial part in educating the patient.These consultations educate patients regarding their present heart conditions. If the heart is performing well, the patient will get a fair idea that what else could be done to maintain it like that & it will serve as a token of appreciation. The patient may also get a pre-idea if his/her heart is at any risk presently or if it might be at a risk later in the life. This will give the patient an idea to improve the current circumstances as well as reduce the future risk factors. Cardiac consultation suggests lifestyle changes which typically include eating the right diet, avoiding certain activities, and maintaining a healthy weight.
The procedures of a cardiology consultation may change person to person, but will typically include an interview, physical check-up & other examinations as needed. A diagnosis of the patient's condition is carried out. A patient is suggested to be well prepared for the consultation. The patient is advised to keep a list of medications they take, make a note of any adverse physical symptoms they observe and not missing out on any one of them. The patient should take along with him all the X-rays and diagnostic details of the previously carried out diagnosis.
The patient's blood pressure, weight, and height measurements will be taken during the consultation. An ecocardiogram (ECG) or echocardiograph (ECHO) may also be required.
The consultation begins with a short interview with the cardiologist. This is followed by the interpretation of the ECG or ECHO results. Having this information, the cardiologist may provide an initial or final diagnosis. However, if more information is required, the patient will be told to undergo more tests and the schedule for these tests. Additional tests can include blood tests, x-rays, or stress test.
Depending upon the diagnosis, a patient is further guided for a treatment or a procedure as required; or a consultation regarding lifestyle changes and additional medications is given, whichever is best required.